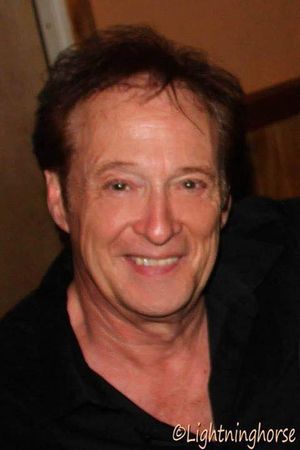 Fulton:  What was your first paying gig?   How much were you paid?  Any specific memories about the gig? 
Stephen:  My first gig was at the Catholic youth organizations dance I think we got about 60 bucks and it was quite an experience.   I did quite a few more of those as time went on because my girlfriend actually booked the gigs because she was the director of the Catholic Youth Organization hahaha,   So that was my first gig the band was called the beat boys which is a pretty cool name even to this day.  I don't remember a whole lot about the gig we did a bunch of Beatle covers and Yardbirds covers and things like that back in those days,   Anyway, that was my first gig! 
Fulton:  Your album "Kicks" is set for worldwide release December 2nd.  How did that come about the first release?  What brought about the second release 
Stephen: The reissue of kicks came as quite a surprise to me several months ago. I begin to see reviews  
 on the album.  Just rave reviews calling it the best AOR album ever made I wondered at the time who is reviewing a 32 year old record.  About two weeks later I get a call from Sunset Dreams records in Paris they want to release the record.  While talking to the president of the company he informed me that in Europe that album is considered one of the best AOR albums ever made.  So we made a deal and that records coming out on the 2nd of December, not far away,  I'm really excited about it because I used some of the best musicians in the world at the time. We were in Sound Recorders in Los Angeles: 


In-studio "A" Tom Petty and Stevie Nicks were recording Stop Draggin My Heart Around 
Prince was in Studio "B" putting the final touches on Purple Rain 
I was holed up in studio "C" with some of the best musicians in the World. 
Jeff Porcaro on drums, Steve Lukather on guitar, Jay Wyndham on keyboards, Jody Cortez on drums on some tracks, Richard page from Mr. Mister was doing backup vocals as was Tom Kelly who had done lots of studio session work for REO Speedwagon and pretty much every rock act in the eighties…  so it was a labor of love.   MCA records really dropped the ball and it did nothing in the United States however in Europe it was fairly successful, in Panama places like that, it did really well so that's how it all came about and I'm really excited about it